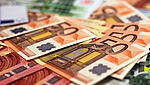 German Customs Reports Record Figures
The value of seized counterfeit products is higher than ever. In 2020, German customs recorded a new record in the confiscation of counterfeits: Goods discovered had a total value of €238.87 million. For comparison, in 2019 that figure was €224.45 million. There was a sharp increase to €2.06 million in the pharmaceutical goods category, in particular (in 2019: €512,495). Customs was also able to seize significantly higher values than in the previous year in the food and beverage, electric/electronic equipment, personal care products, and the shoes, clothing, accessories segments.
But this is probably only the tip of the iceberg! In many cases, counterfeiters still manage to work undetected. Effective counterfeit protection for products and brands is therefore becoming more important than ever.
The total annual statistics for 2020 can be found at the German Customs Website.