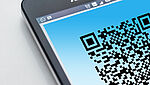 Brand Protection Trends: Insights from a Large-Scale 2022 Study
Product and brand piracy causes billions of dollars of damage worldwide. Affected companies must be increasingly efficient and flexible in their efforts to prevent damage to their brands and products. Classic procedures such as resorting to legal means are increasingly being supplemented, and in some cases even replaced, by new, innovative protective measures. This was uncovered by a large-scale brand protection study carried out by IT specialist Arvato Systems and the agency Karg and Petersen in 2022. The cross-industry survey was supported by trade associations and anti-piracy organizations in the DACH region, as well as participants from 15 European countries.
The majority of companies surveyed rely on the possibilities of targeted brand protection communication, for example. This means that important stakeholders such as employees, partners, customers, and retailers can not only be informed about product piracy, but in some circumstances also involved in counterfeit protection. In addition, technical protective measures in particular are currently gaining ground. Serialization and Track & Trace, for example, enable digital control across the entire sales channel and easy online authentication. The brand protection study shows that such innovative solutions are already being used very successfully and that companies value the possibility of combining brand protection with aftersales measures.
Other recent studies, such as those by EUIPO and the OECD, also put the annual cross-border trade in counterfeits in the hundreds of billions. As early as 2021, German customs reported a rapid increase in confiscated counterfeits to a total value of around 315 million euros.
These figures illustrate the importance of identifying and effectively closing product protection gaps. With TRUSTCONCEPT® Track & Trace, KURZ offers an effective overall package. Thanks to smart tracking, you can keep an eye on your products throughout the entire supply chain. TRUSTSEAL® Digital, our high-tech protection for digital and physical products, combines the TRUSTCODE® product coding solution with cryptographic encryption, thus doubling the security of product data in a complex manner.
Image: geralt (Pexels)