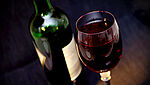 OLAF and Europol: Millions of Liters of Counterfeit Alcoholic Beverages Seized
Between December 2021 and May 2022, during the eleventh Operation OPSON, the European Anti-Fraud Office OLAF and Europol seized almost 15 million liters of illegal drinks, including wine and spirits. Operation OPSON XI included a total of 74,000 checks, 80 arrest warrants, more than 175 criminal proceedings, and over 2,000 administrative cases. In the process, law enforcement agencies in 25 European countries and the USA succeeded in uncovering eight criminal networks. To this end, the national authorities carried out checks in customs territories, on physical and online marketplaces, and throughout the food supply chain.
Counterfeiters jeopardize the health and safety of consumers with their inferior products. This is why OPSON always implements targeted measures against illegal alcohol and wine. The Italian NAS Carabinieri, for example, uncovered a winery that produced and marketed counterfeit wines with water, sugar, and undeclared flavorings.
With our TRUSTCONCEPT® product family, we have developed effective tamper protection for wines and spirits. Find out more about our security concept here.
Image: congerdesign (Pexels)